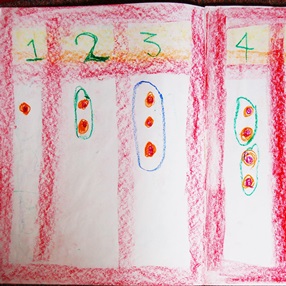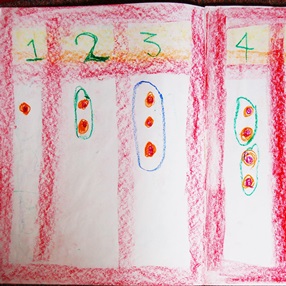 Summer Series 2016 course with instructors Valerie Poplawski and Elyce Perico of The Hartsbrook School
Professional development for early childhood educators, early grades teachers, and pedagogical chairs
What is expected and required of the child in first grade? What can kindergarten and first grade teachers do to foster a healthy transition?
This course is an opportunity to focus on a topic that affects the child, the family, and the health of a school. Through the guidance of a highly experienced working team of an early childhood educator and an educational support coordinator, we will explore the components of first grade readiness and readiness assessments; variances in child development (and ways of addressing them); and essential considerations for the first grade teacher in ensuring a successful transition. We will also cover the need for active partnering with parents throughout the kindergarten-to-first grade process and how to build those requisite communication skills.
Through presentation, discussion, and hands-on practice, you will explore:
Getting to know today's children
Integration, incarnation, and the stages of development
The connection between movement and learning, including exploration of the four foundational senses and ways of strengthening them
Sharing and practicing essential components of a first grade assessment
Potential interventions and therapeutic activities for the classroom
Ideas for building a strong bridge into first grade
You will come away with helpful resource lists and study materials, as well as examples of assessment forms, letters to parents, and formats for parent information evenings.
Since first grade readiness is a team endeavor, signing up all members of your working team is advised.
Instructors
Elyce Perico is the Educational Support Coordinator and Chair of the Educational Support Group at The Hartsbrook School (MA), where she previously served as a class teacher for 13 years.  She also serves on the Board of the Association for a Healing Education. Elyce received a BM in Music/Performance from the University of Miami, an MAEd from Touro University/Rudolf Steiner College, and her Waldorf Teacher Certification from Sunbridge College. She holds a Trans-disciplinary Therapeutic Educator (Remedial) Certification through the Gradalis Training, is a Certified HANDLE Screener, and is certified in Initial Level Orton Gillingham Reading Approach, while currently in the Advanced Level training.
Valerie Poplawski teaches a mixed-age kindergarten at The Hartsbrook School. She has taught in a Waldorf school for almost 30 years, first at Wynstones School in Gloucester, England, and at Hartsbrook since 1988. Valerie initially taught eurythmy and handwork until her own two young sons led her into the world of early childhood: she co-founded Hartsbrook's Cricket on The Hearth program, one of the first Waldorf parent/toddler programs in the country. A contributor to First Grade Readiness: Resources, Insights and Tools for Waldorf Educators (Nancy Blanning, editor), Valerie earned a BA from the University of Lancaster, a Certificate of Pedagogical Eurythmy from Emerson College, and a Diploma in Eurythmy from Camphill Eurythmy School, England.
Course Schedule
Sunday: 5:30-6pm optional campus tour; 6-7pm registration; 7pm opening session/first class.
Monday-Wednesday: Classes begin each day between 8-8:30am and run through 5:30-6pm, with times for break and lunch. Each day includes a balanced mix of content-based work, artistic work, and discussions. Community-wide evening events are offered weekly.
Course Fee
$480 (includes all materials and non-refundable $45 registration fee)
Discounts are available. See Summer Series page for details.