In this Part II follow-up to Sunbridge's conference, Calling It Like It Is: Uncovering and Dismantling Racism in the Waldorf Movement, trained teachers and facilitators from Alma Partners and Sunbridge Institute will guide participants in five 90-minute sessions focusing on individual aspects of DEI work related to topics from that conference.
Through questions and answers, small-group dialogue and activity, and exploring ways to turn concepts into practice, participants will have the opportunity to increase racial literacy, engage in community, and set personal goals for their teaching and/or administrative and board work. Open to any school personnel—faculty, staff, board members—looking to effect positive change in their classrooms and school communities.
IMPORTANT NOTE
Attendance at any 2020-21 or 2021-22 presentation of Calling It Like It Is: Uncovering and Dismantling Racism in the Waldorf Movement is a pre-requisite for attending this follow-up series. (NOTE: This series will be repeated in spring 2022).
Presented over Zoom, each session in the series may be attended separately. There is a cap of 22 participants per session.
Session Dates, Topics, and Facilitators
Wednesday, October 6
Race, Racism, and Anti-Racism. Facilitators: Joaquin Muñoz with Vicki Larson
The goal of this workshop is to allow participants to examine some of the definitions that serve as the pillars of our social justice conversations and offer access to a shared language for implementing change.  Participants will have the opportunity to increase racial literacy, engage in community and set personal goals for their teaching or school environment.
Wednesday, October 20
Racial Identity Development. Facilitators: Joaquin Muñoz with Keelah Helwig
The goal of this workshop is to explore the framework that examines how our racial identities, as one of our many social identities, can shape who we are and how we move through the world. Participants will have the opportunity to explore various models that represent different identities and how to use biography as a tool for reflection and affinity or caucusing groups as a means of healing.
Wednesday November 3
Cultural Appropriation, Appreciation, and Assimilation. Facilitators: Joaquin Muñoz with Meggan Gill
The goal of this workshop is to explore how, as educators, we can continue to offer children diversity through our curriculum, festivals and heritage months while steering away from the pitfalls of tokenization or bringing a "tourist curriculum" in the name of multiculturalism. Participants will gain literacy in cultural competency, consider place-based education as a tool and explore some "best practices" for addressing your institutional goals.
Wednesday, November 17
Microaggressions. Facilitators: Joaquin Muñoz with Aiyana Masla
Sometimes the cultural norms in your place in your work or school environment may seem friendly and light, but unknowingly be causing harm to those in marginalized or targeted groups. Learning to recognize and interrupt microagressions can help to create the inclusive environment we all strive for.
Wednesday, December 1
Intersectionality. Facilitators: Joaquin Muñoz with Heather Scott
In the words of Audre Lorde- "There is no thing as a single-issue struggle because we do not live single-issue lives." The goal of this workshop is to explore the complexity of our individual identities- or intersectionality- and how this informs our experiences as community members. This lens is useful when considering the relationships we form among ourselves as teachers, caregivers, parents, mentors and board members. Participants will learn concepts related to social identities, systems of privilege and power, bias and tools for bringing balance to social contexts.
Facilitators
Joaquin Muñoz is an assistant professor of American Indian Studies at Augsburg University in Minneapolis. His main focus is on helping people develop capacities for working with diverse student populations in culturally responsive and humanizing ways. Joaquin grew up on the Pascua Yaqui Indian Reservation in Arizona, where he learned early on about the complicated issues of race, culture, history, and oppression. Since then his continuous work to develop his understanding of being a mixed-race person (Pascua Yaqui Indian and Mexican-American) continues to inform all aspects of his professional career. During his time as a teacher in K-12 and post-secondary environments, Joaquin's desire to support others in the development of their intercultural competency and their passion for social justice grew, and in addition to his work as a faculty member, he also consults for a number of groups and organizations both nationally and internationally, including in Canada, Germany, and Mexico. Joaquin earned his BS, MA, and PhD at the University of Arizona.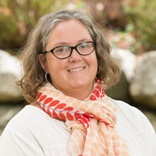 Vicki Larson served as director of communications and marketing at Green Meadow Waldorf School from 2011-2021 and is a founding member of Sunbridge's Diversity Fund Scholarship Committee. Vicki, who has been involved in anti-racism initiatives and community organizing for social justice for more than 20 years, has been a consultant to Waldorf schools across the US since 2014; she has also held positions in publishing, resource development, translation and interpretation (English/Spanish), international women's human rights, and diversity, equity, and inclusion. She graduated with honors from the University of Florida in Gainesville with a major in English and minors in religion and women's studies.
Keelah Helwig is currently an early childhood educator and chair of the Early Childhood program at The Waldorf School of Garden City (her alma mater). Keelah has served as chair of WSGS's College of Teachers and is a founding member and chair of its Diversity, Equity, and Inclusion Committee. She is proud to be a founding member of the Sunbridge Diversity Fund Scholarship Committee and is also a Board trustee of Sunbridge, WECAN, and AWSNA. A skilled facilitator, mentor, evaluator, and shepherd, Keelah is passionate about motivating school communities and inspiring lasting and meaningful change. Following her WSGS graduation, Keelah earned a BA in theatre from Spelman College and her masters in early childhood education from Sunbridge College.
Me
ggan Gill became Sunbridge's director of education and organizational culture in 2021. A specialist in diversity, equity, and inclusion, she is also a trained Waldorf early childhood educator and currently sits on the WECAN IDEA committee. Meggan's teaching experience includes most recently serving as lead toddler teacher at City of Lakes Waldorf School and, from 2009 to 2020, serving on the faculty of the Brooklyn Waldorf School where she led parent-and-child and kindergarten classes and was active on the Faculty Council. Prior to joining BWS, Meggan taught kindergarten at the Olympia Waldorf School and parent-and-child and nursery classes at the New Amsterdam School. Meggan earned her undergraduate degree in health sciences from The Evergreen State College and her certificate in Waldorf early childhood education from Sunbridge.
Aiyana Masla is a bilingual, interdisciplinary artist, writer, and educator who recently served as the first social emotional learning and wellness teacher at the Brooklyn Waldorf School.  She is a co-author and illustrator of the Liberatory Education Tool's (LET's) original curriculum, Teach Affirm Learn Know (T.A.L.K.) Gender, Consent and Sexuality for elementary school.  Aiyana, who attended the Hartsbrook Waldorf School as a child, studied contemplative education and liberatory, anti-bias curriculum for early childhood at Naropa University, where she earned her BA. She believes in honoring the value of diversity, cross cultural exchange, and intersectionality and is passionate about exploring difference and belonging through education.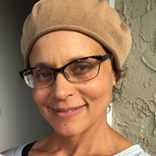 Heather Scott is currently a high school humanities teacher at The Waldorf School of San Diego. Heather has taught at WSSD for 17 years, including graduating two eighth grade classes. Her teaching experience also includes a year spent at The Community School for Creative Education, a public, Waldorf-inspired charter in Oakland, CA. Heather's interests are in diversifying Waldorf middle- and high-school curricula. She is passionate about supporting anti-racism through a grounding in history and biography and has a decades' long interest in African-American culture and literature, especially attuned to Black women writers. Heather earned her BA from Sarah Lawrence College and her MA from The University of New Hampshire, Durham.
All  six facilitators are members of Alma Partners.
Timing
Each session takes place 7:30pm-9:00pm, Eastern Time, over Zoom
Cost
$50 per session, includes non-refundable $10 registration fee
Discounts
15% off for Sunbridge program graduates and current program students
15% off for schools sending two or more registrants (per session; not across the series)  NOTE: In order to equitably serve as many schools as possible, there is a limit of four (4) registrants per school for each session. Should you wish to exceed this cap, please contact Director of Admissions Linda Ogden-Wolgemuth at 845-425-0055 x10 or [email protected].
Discount codes will appear on your registration form. Discounts may not be combined.
Questions?
Please contact Barbara Vitale, admissions and summer coordinator, at [email protected] or 845-425-0055 x20
Sunbridge reserves the right to make faculty substitutions when necessary.